Chiropractic Clinic directed by the medical doctor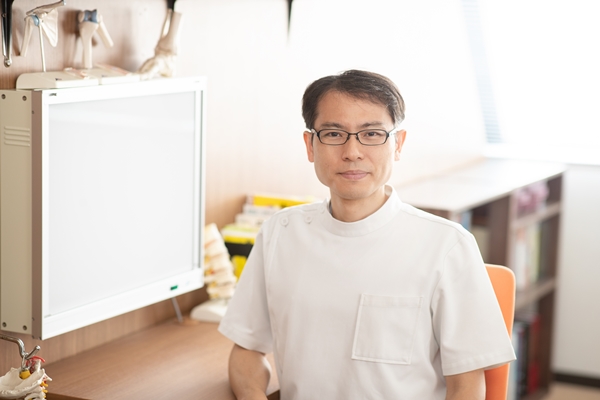 Have you ever thought about going to chiropractic, but didn`t know which clinic to choose from? Dr Takeyachi, a head director of the TAKEYACHI Clinic, is both a Medical Doctor and a Chiropractor. After graduating from medical school in Tokyo, Dr Takeyachi worked as an orthopedist, specializing in the field of neck / shoulder stiffness, back pain, herniated discs, whiplash and other symptoms and diseases. When working as an orthopedist, he began to become aware of the limit of what modern medical science can do. From the influences of his father and grandfather with their chiropractic background, he always had interests in chiropractic, which eventually made him destined to study Chiropractic in United States.
Dr. Takeyachi published more than ten books on neck pain, low back pain, knee pain and lumbar spinal stenosis. The books explain how to treat neck pain, numbness on hands and arms, low back pain, knee pain and sciatica by yourself.
Four minute walk from Tokyo Station
We are located in one of the most convenient areas. Four minute walk from Tokyo Station and over 15 train lines are available for access. Using Nihonbashi station Ginza line will only take 2 minutes. Access from Nihombashi Station Touzai line, Nihombashi Station Toei Asakusa line, Mitsukoshimae Station Hanzomon line are all less than a 10 minute walk. Patients can also visit from Yaesu, Kyoubashi, Ginza, Marunouchi, Yurakucho, by walking. Location in areas of Otemachi, Kanda, Shinbashi, Shinagawa, Meguro, Ebisu, Roppongi, Shinjuku, Shibuya are also convenient in reaching our office, as well as prefectures that are located near Tokyo.
Goals of our practice
The goal of TAKEYACHI Clinic is to provide environment where patients feel safe, secured and satisfied. Have you ever been to other medical clinics for your pain and all you got was a prescribed medicine which didn`t provide relief from your symptom? Have you ever wondered which chiropractic offices to choose from in Tokyo Japan? Our clinic provides chiropractic care with the global standards to ensure the safety. If you are looking for solution in your condition with safe environment, choosing TAKEYACHI Clinic is most definitely the right choice.
Chiropractic treatment after work or on the weekend
Our Clinic is open during the lunch hours, after work hours, and on Saturdays for patients with busy business schedule. Especially on Wednesday, we are open until 8:00 pm. Patient can get their treatment even after work. For patients with busy schedule can also come on Saturdays
Top five symptoms rankings in order at our Clinic
1.Low Back Pain
2.Neck / Shoulder Stiffness and Pain
3.Lumbar disc herniation, Sciatic Nerve Pain
4.Whiplash
5.Headache
Other symptoms: Acute neck pain, Herniated Disc in Cervical Spine, Scoliosis, Pain and Numbness in arms and hands, Dizziness and Menstrual Pain
Chiropractic in Japan
Medical profession dictates everything here in Japan. That is why, still to this date, chiropractic profession is not legislated nor licensed in Japan, because of oppositions from medical profession and other established groups such as masseur, Shiatsu practitioners, acupuncturists and bonesetters. Precedence set by a 1960 Supreme Court ruling allowed anyone to practice spinal manipulation, including chiropractic, if it is not harmful to the patient. However, because of this ruling, it created controversy, and made it difficult for patients to find reliable chiropractors that have legitimate degrees. Currently in Japan, anyone can name themselves as a chiropractor. Even if you are a graduate from Chiropractic Colleges of international standards, if someone receives a certificate from 10 day chiropractic seminars or from one or two year schools, he or she can call themselves a "chiropractor". It may sound strange, but that is the reality here in Japan.
Office hours
Mon. to Fri.
10:00-13:00  /  14:30-19:00
Wed.
11:00-13:00  / 14:30-20:00
Saturday
9:00-12:30    / 14:00-18:00
Closed
Thursday, Sunday and Holiday